Prostar Solar is one of division from Guangdong Prostar New Energy Technology Co., Ltd. (Old Company Name: Foshan Prostar Science & Technology Development Co.,Ltd.), which is an enterprise jointly invested by the U.S., Taiwan and Mainland China with more than many years for manufacturing and trading experience.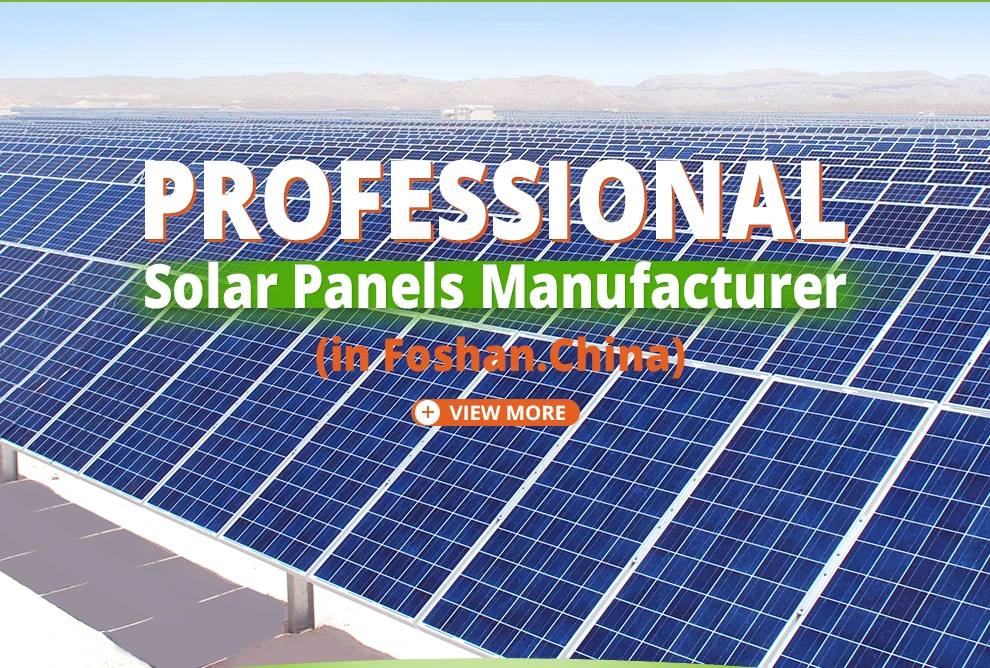 Prostar Solar Energy was set up in 1988, specializes in the design and production high quality OEM and Prostar own brand of Monocrystalline Solar Panels, Polycrystalline Solar Panels, Solar Inverters, Solar Batteries, Solar Power System as well as Solar Street Light. Moreover, we provide optimal services and solutions for construction of small solar power plants as well as complete, turnkey solar parks.
Based on many years of experience in the solar market and our claim to be able to provide customers maximum quality at best prices, the management decided in 2009 to build two highly modern production facility under German management and German quality standards in Foshan, China. Engineers, technicians and business economists with doctorate degrees are also employed in the 21,000 m² production facility, which is primarily situated for the continuous improvement of the efficiency and production yield of our modules. As a result, we can guarantee even higher efficiency of solar modules and lower production costs along the entire value-added chain. Of course, we pass on the cost advantages directly to our customers. Our production plant is equipped with the most modern production lines and production technologies.
All of our Prostar solar modules are constantly tested and measured during their manufacture. Therefore we can provide our customers with first-class quality. Our Prostar solar modules are internationally recognised and certified. Only in this way can we provide the quality, durability and performance which we promise our customers. Due to this combination our customers attain guaranteed high yields and can enjoy the sun in peace and quiet.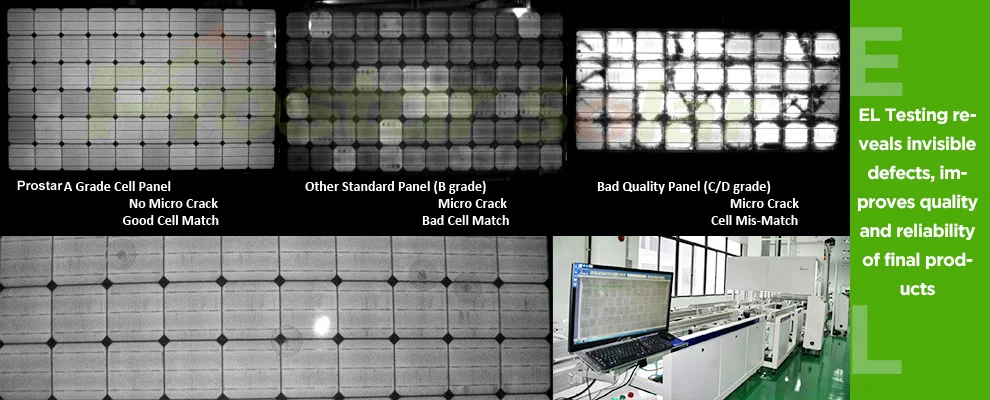 Prostar also passed the authentication of ISO9001, ISO14001, CE, RoHS, TUV and IQNet (worldwide member countries more than 30). The strict and careful quality management gives clients great confidence. For years, the Prostar branded products are widely distributed throughout Europe as well as Affrica, Oceania, Southeast Asia, South America and the Middle East.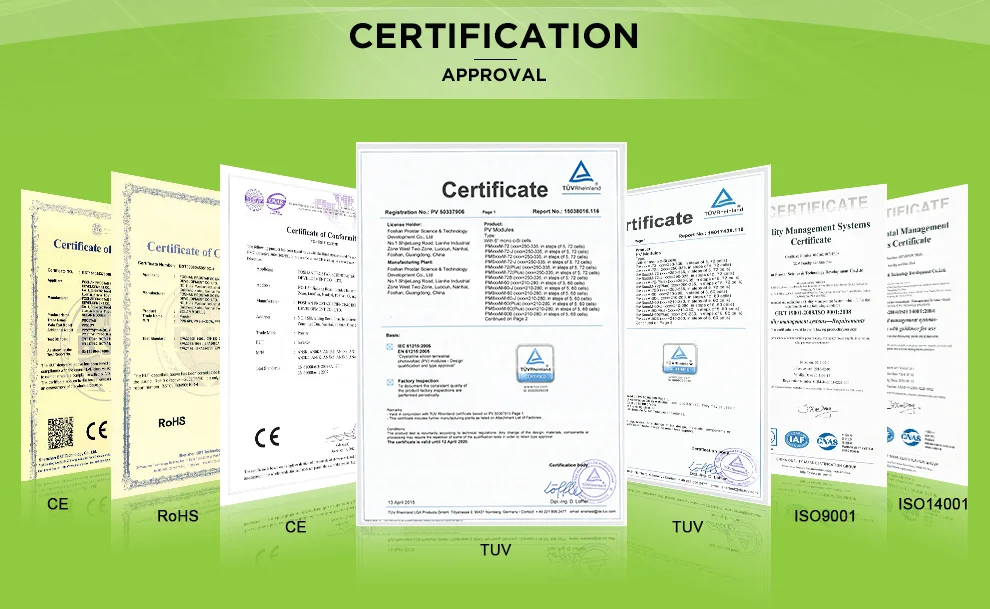 Prostar Solar Energy is wholly responsible for the business promotion and service in the Mainland China. Through a decade of great efforts, we have made the poster branded series of solar modules and batteries widely used in the fields of finance, telecom, electric power, petrol chemistry, finance and taxation of China, and been honorably commented by clients. Taking and making world-class products with professionally earnest attitude as its responsibility, Prostar Solar insists on constant study and innovation to strive to ascend the new summit of the career. It is important to us as an enterprise to promote photovoltaics as a sustainable, environmentallyfriendly and reliable source of energy.
For inquiries, you can send us an Email by inquiry@prostarsolar.net
Contact Mr. Orson
Company Name:

Guangdong Prostar New Energy Technology Co., Ltd.

Contact Person:
Orson Zhong
Mobile/WhatsApp:

+86(0)13827733783

Email:

inquiry(@)prostarsolar.net

Tel:

+86(0)757 81285488

Skype:

orsonz.prostar

Website:

www.prostarsolar.net

Scan Wechat to talk to Orson directly!
Contact us today to determine if you can take advantage of state solar energy incentives!
(Welcome your inquiry, trial order also is welcome)