Long life mantainence free deep cycle battery
Deep cycle battery is a lead-acid battery designed to be regularly deeply discharged using most of its capacity. While a deep-cycle battery can be used as a starting battery, the lower "cranking current" implies that an oversized battery may be required.
A deep-cycle battery is designed to discharge between 45% and 75% of its capacity, depending on the construction of the battery. Although these batteries can be cycled down to 20% charge, the best lifespan vs cost method is to keep the average cycle at about 45% discharge. There is an inverse correlation between the depth of discharge (DOD) of the battery, and the number of charge and discharge cycles it can perform.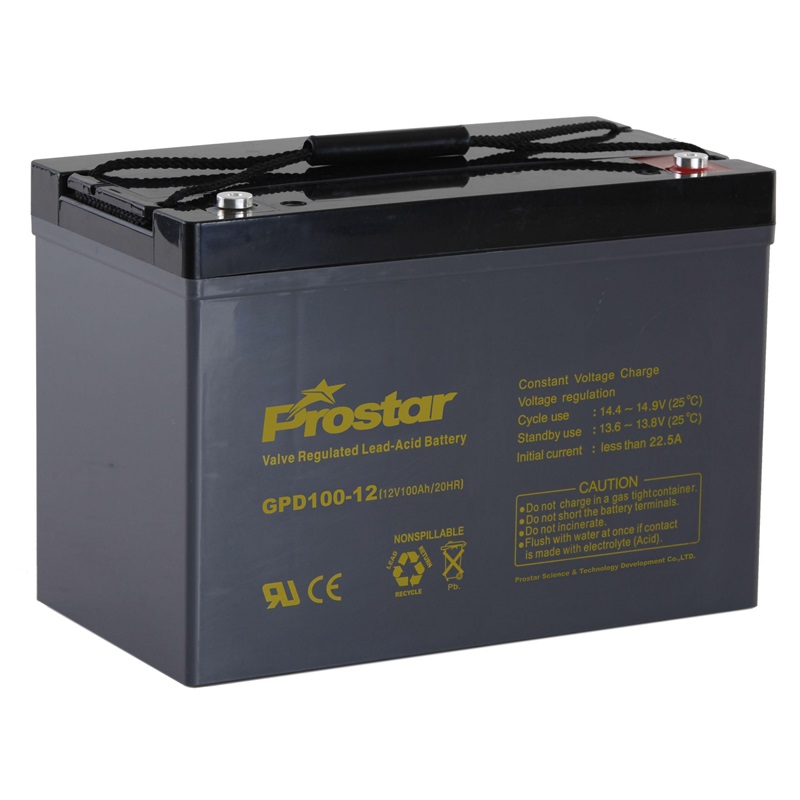 Main Features
1.  Avoid over – discharging batteries, especially when they are in series connections.
2. Charge the batteries with recommended voltages, ensure the battery can be fully charged.
3. Generally, recharge capacity should be 1.1 ~ 1.5 * the discharge capacity.
4. The effect of temperature on cycle charge voltage: – 4 mV / °C / Cell.
5. Length of cycle services is significantly affected by depth for discharge (primarily), along with ambient temperature, discharge rate, and the way the battery is recharged.
6.Tightly assembling with very reliable sealing technology.
7. Radial grid design & tight assembly technology ensures an excellent high-rate discharge performance.
8. Using high purity raw materials ensures the battery has less self-discharge.
9. Gas Recombination technology ensures the battery high seal reacting rate, which can prevent the acid fog from separating out.
Deep cycle battery structure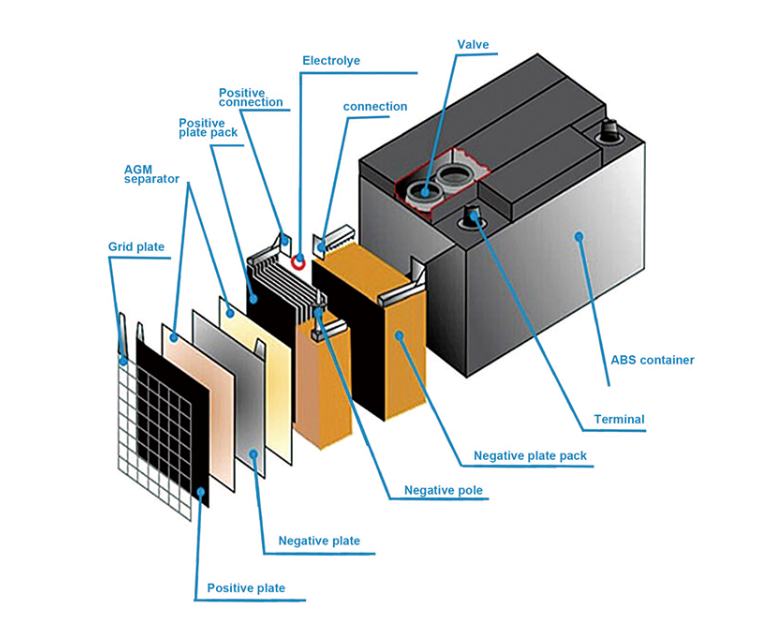 Battery Production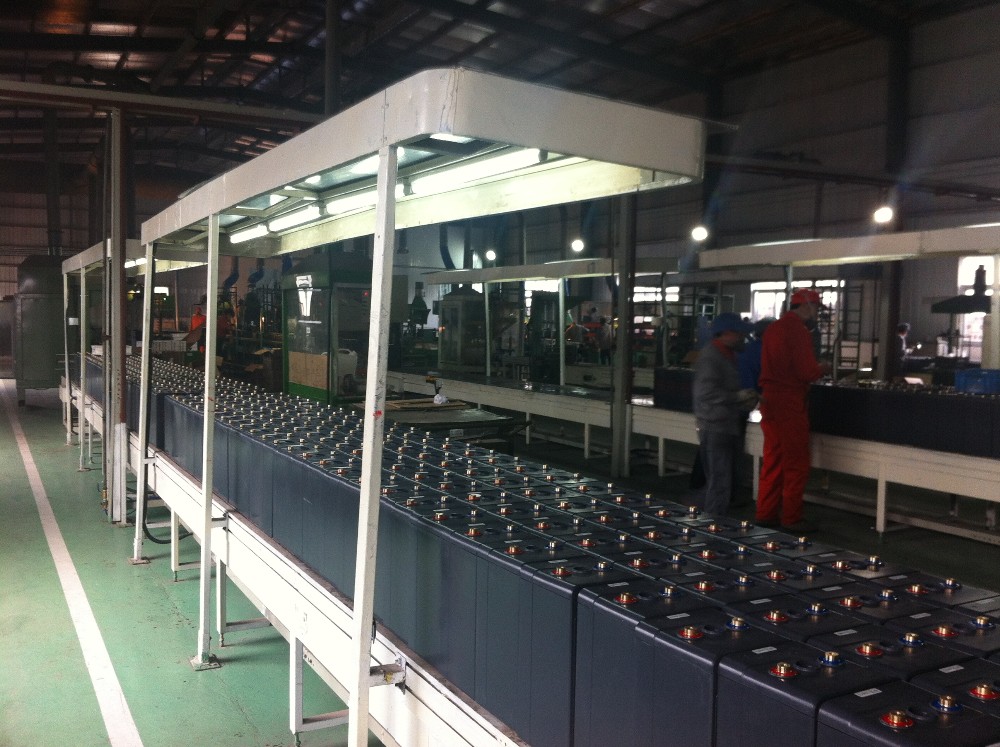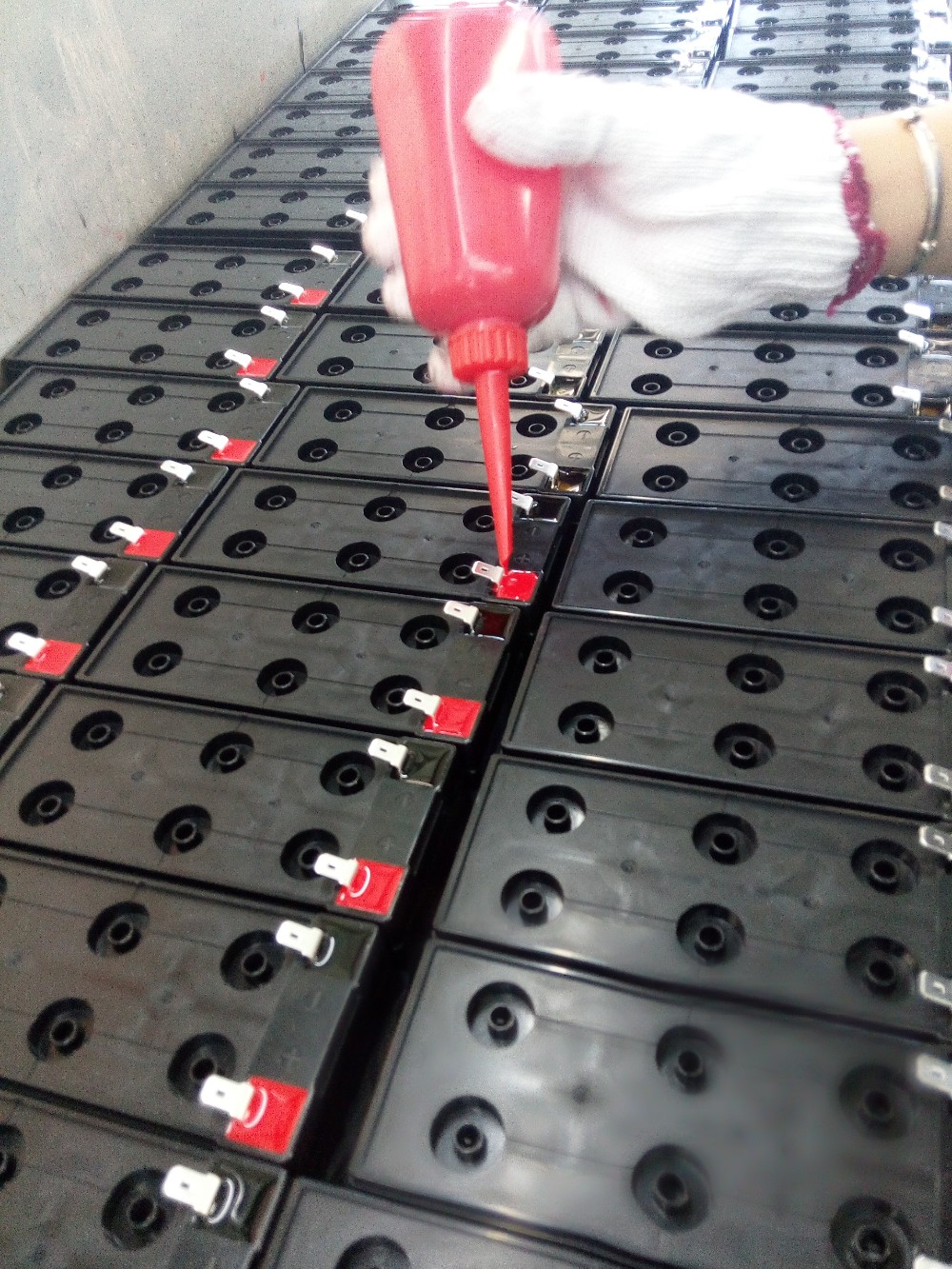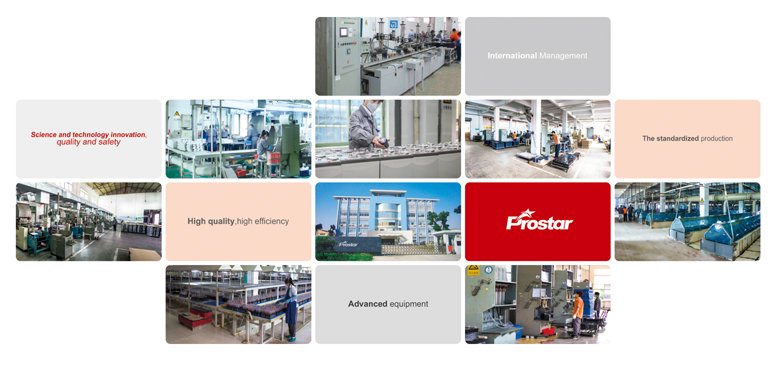 Also You May Like:
Prostar > About Prostar
Prostar > Solar Panels
Prostar > Prostar Competitive Advantage