Prostar alternative energy 60 photovoltaic cells 265w solar panels widely provide backup power for critical systems such as security, small pumps, and telecommunications and outbuilding power, as well as for 12V battery charging, back-country monitoring stations, and commercial and residential applications.
  Product Features & Benefits  
1. Higher energy yield:
– Outstanding performance at low irradiance
– Maximum energy yield at low NOCT(dirty effect)
– Improved energy production through reduced cell series resistance
2. Increased system reliability:
-Enhanced system performance stability with PID resistant technology
-Long term system reliability with IP67 junction box
-Enhanced system reliability in extreme temperature environment with special cell level stress release technology
3. Extra value to customers:
-Positive power tolerance up to 5w
-Stronger 40mm robust frame to hold 5400Pa load
-Salt mist, ammonia and blowing sand resistance apply
-To seaside, farm and desert environment
-25 years linear performance warranty
  Product Details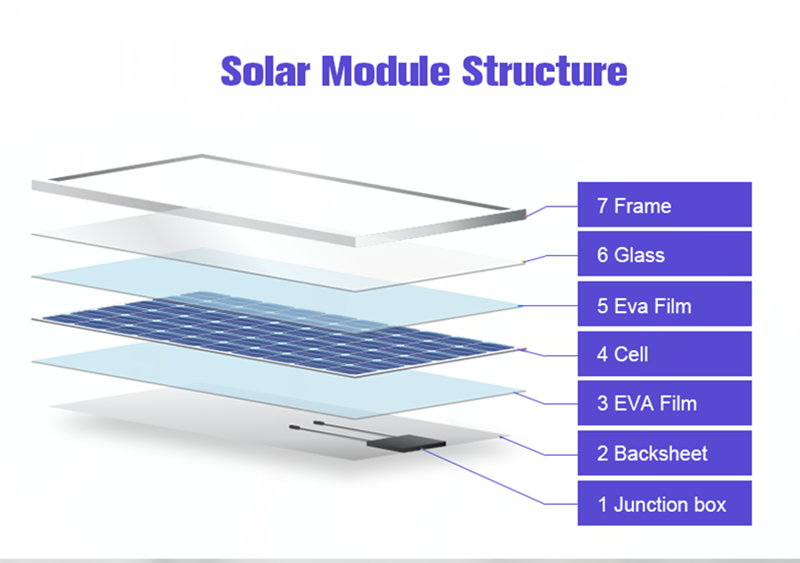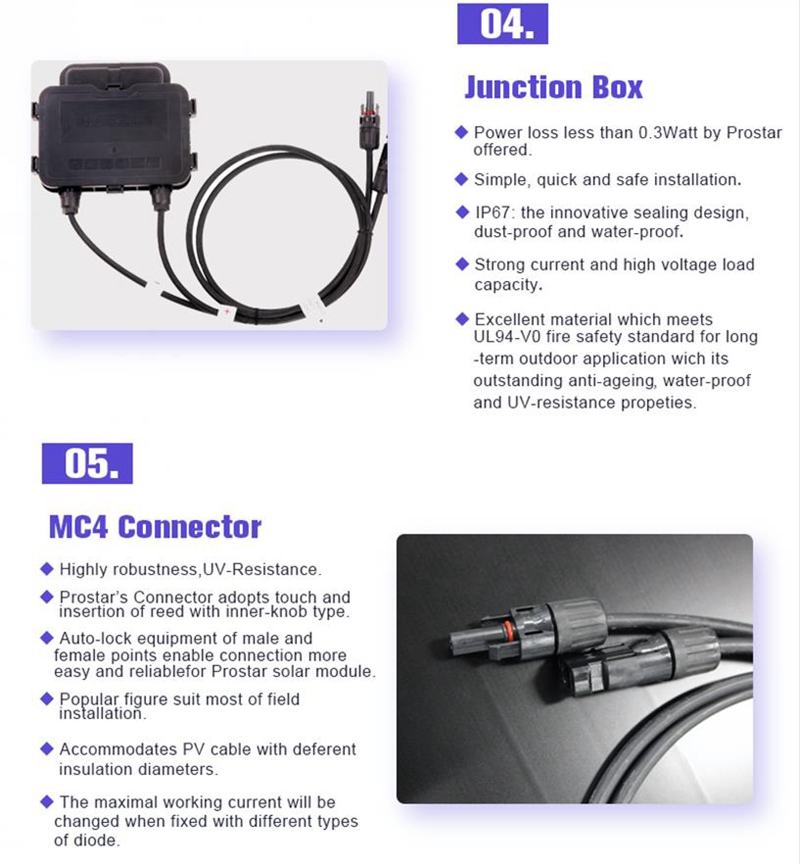 Other Products 
You also can learn more about Prostar Solar Factory.