Prostar MG4KTL best single phase on grid 4000w solar inverter produce the pure sine wave that is compatible with the alternating current waveform produced by your utility company.
Prostar on grid solar inverter converts direct current (DC) into an alternating current (AC) suitable for injecting into an electrical power grid.  In order to inject electrical power efficiently and safely into the grid, grid-tie inverters must accurately match the voltage and phase of the grid sine wave AC waveform.
With industry-leading technology, Prostar MG4KTL best single phase on grid 4000w solar inverter naturally rises to the top of the pack. Its incredible 99.2% peak efficiency rating means that you'll be saving money and time by maximizing your power production.
Prostar single phase on grid 4000w solar inverter pure sine wave converts DC power generated by solar and wind electric systems into AC power used by most domestic electrical devices and your grid tie power inverter will do the same, pumping AC electricity back into the electric "grid" and offsetting your power consumption and cash outlay.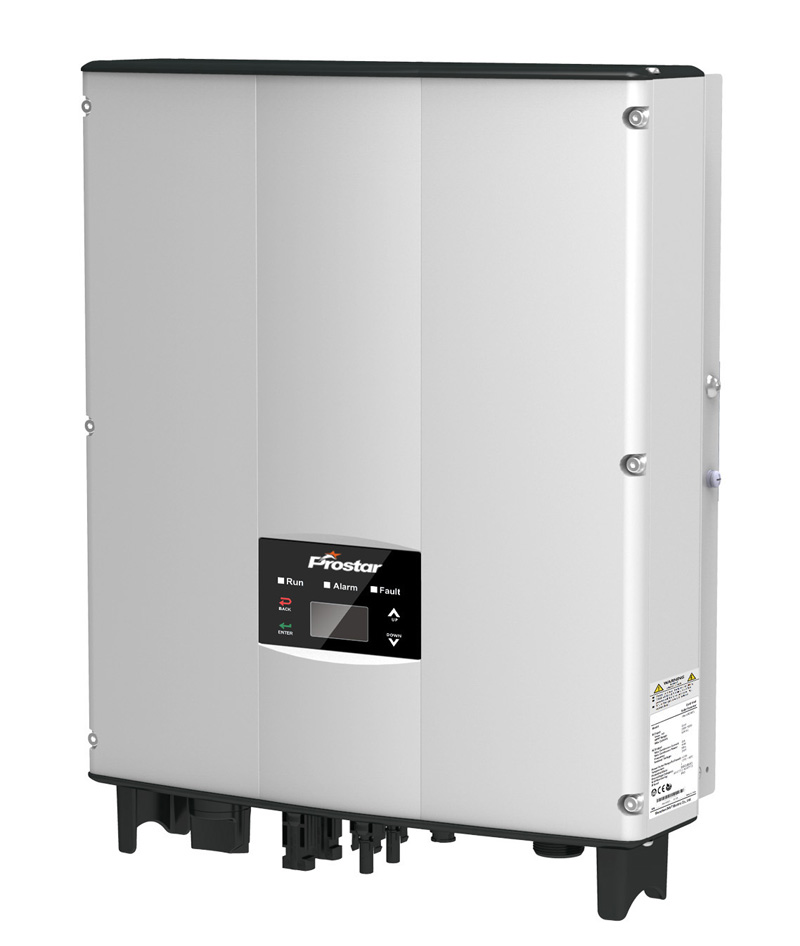 Grid tie solar inverter Features & Benefits
Smart
Smart grid adaptive to meet the requirements of various power grid access.
Variety of monitoring modes: APP, large screen data monitoring center, cloud monitoring platform
Support RS485, RS232, GPRS, Wifi
Efficient
Germany Core Technology
Max. efficiency: 99.90%
Euro Efficiency: 96.10%
Adapt to the complex conditions of roof, improve power generation
Safety
IP65 high protection grade
Various protection
AFD protection
Reliable
Natural cooling
Transformerless
Simple
Home Application design, easy to operation
Small size, light in weight, easy to install
Grid tie solar inverter system structure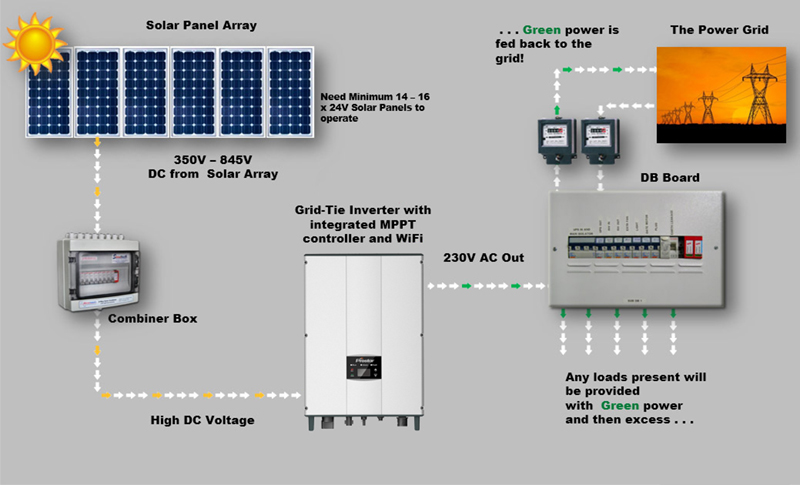 Low cost and easy installation–Prostar single phase on grid 4000w solar inverter can make full use of all types of buildings' surface that face to the sun in the city as well as fast and easy installation of solar modules and grid tie inverter. It just needs very low maintenance costs.
On grid solar inverter system is significantly simpler and less costly than solar inverter systems that are completely disconnected from the electric utility grid (off-grid). A grid tie inverter system essentially consists of just four major components in addition to the wiring: solar panel array, solar panel mounts, the 4000w solar power inverter itself, and overcurrent protection (fuses, combiners boxes, and disconnects). Whereas, off grid inverter systems require the addition of solar charge controllers, battery bank and additional overcurrent protection and wiring.
Other Service
Prostar Product Range
The Article You may Like