MixSolar pv inverter 3000 watt is a flexible and intelligent hybrid inverter which utilizes solar power, AC utility, and battery power source to supply continuous power. It's a simple and smart solar power storage system for home users to either store energy into battery and wait for night time usage or use for self-consumption first depending on demands. Priority for power source can be programmed and set up through smart software.
During night time or power failure, Prostar pv inverter 3000 watt will automatically extract power from battery. In this way, it will reduce the dependence on the utility.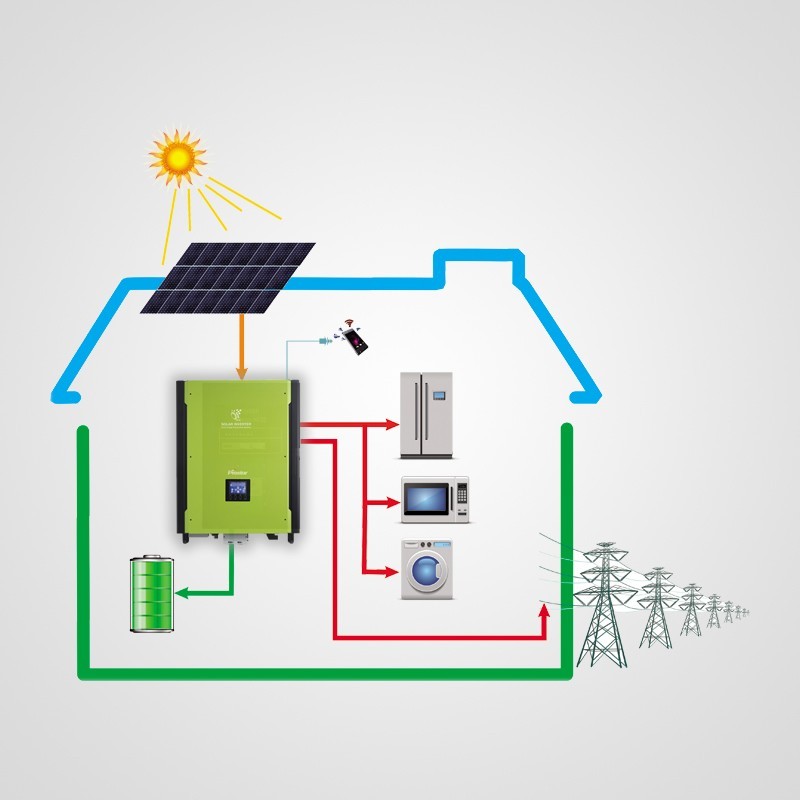 PV Inverter Feed-in is not only choice
In comparison with conventional grid-tie inverter, MixSolar pv inverter 3000 watt is able to not only feed-in power to grid but also store solar power to battery for future usage and directly power to the loads.

Save money by discharging battery for self-consumption first
MixSolar hybrid Bi-directional pv inverter can save money by using battery energy frst when PV energy is low. Until battery energy is low, will extract AC power from the grid.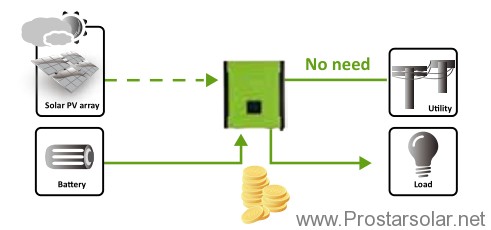 PV Inverter Power backup when AC failed
MixSolar hybrid Bi-directional pv inverter can operate as an of-grid inverter to provide continuous power even without the grid. It's perfect power solution for remote regions or temporary AC power source such as camping or flea market.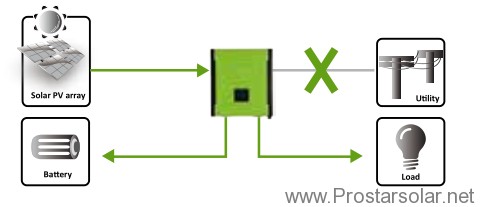 PV Inverter 3000 Watt Features & Benefits 

 
Advanced DSP control technology delivers accurate data Pure sine wave output
Microprocessor controlled to guarantee stable charging system
Multiple operations: Grid tie, Off grid, and grid-tie with backup
Built-in MPPT solar charger
LCD display panel for comprehensive information
Multiple communication
Green substitution for generators
User-adjustable battery charging current
Self-consumption and Feed-in to the grid
Programmable supply priority for PV, Battery or Grid
Programmable multiple operations modes: Grid tie, Off grid, and grid-tie with backup
Built-in Timer for various mode of on/off operation
Multiple communication for USB, RS-232, Modbus and SNMP
Monitoring software for real time status display and control
Other Products
The Articles You may Like