Prostar PIH3K-48 low frequency 48v 3000 watt inverter is an electronic device or circuitry that changes direct current (DC) to alternating current (AC). The input voltage, output voltage and frequency, and overall power handling depend on the design of the specific device or circuitry. The inverter does not produce any power; the power is provided by the DC source.
Prostar single phase low frequency 48v 3000 watt inverter can be entirely electronic or may be a combination of mechanical effects (such as a rotary apparatus) and electronic circuitry. Static inverters do not use moving parts in the conversion process.
Prostar low frequency 48v 3000 watt inverter is capable of producing 110Vac/120Vac/220Vac/230Vac. It will work virtually anywhere in the world, with the ability to auto detect 50Hz or 60Hz.
Pure sine wave inverter built-in charger allows for you to use your existing grid power to maintain a charge on your batteries.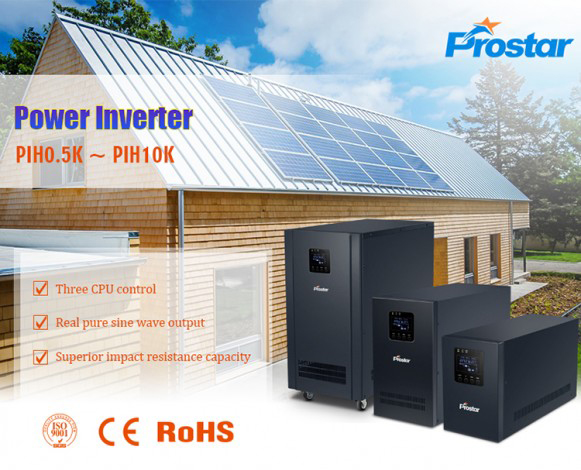 Prostar low frequency 48v 3000 watt inverter which produces a multiple step sinusoidal AC waveform is referred to as a sine wave inverter. To more clearly distinguish the inverters with outputs of much less distortion than the modified sine wave inverter designs. Almost all consumer grade inverters that are sold as a "pure sine wave inverter" do not produce a smooth sine wave output at all, just a less choppy output than the square wave and modified sine wave inverters. However, this is not critical for most electronics as they deal with the output quite well.
Where power inverter devices substitute for standard line power, a sine wave output is desirable because many electrical products are engineered to work best with a sine wave AC power source. The standard electric utility provides a sine wave, typically with minor imperfections but sometimes with significant distortion.
  Product Features & Benefits  
3KW max continuous power
Pure sine wave output
48 Volt DC inverter
Built-in isolation transformer
Volt meter on front panel to monitor your battery voltage
Watt meter on front panel
LED indicator green/red that monitors ready/fault
Isolated ground neutral
On/off switch
Cold start function
Over Temperature protection
Over Load protection
Cooling fan operation thermally controlled
Internally fuse protected
AC Charging current max. 20A to meet client requirements for fast charging
Adjustable AC charging voltage to adapt to different type of batteries
Adjustable AC charging current to meet different capacity of batteries
AC output short circuit protection
Auto restart while AC is recovering
Aluminum case for optimal cooling
Instruction manual
Free 1 year tech support
1 Year Warranty Parts and Labor
Inverter System Structure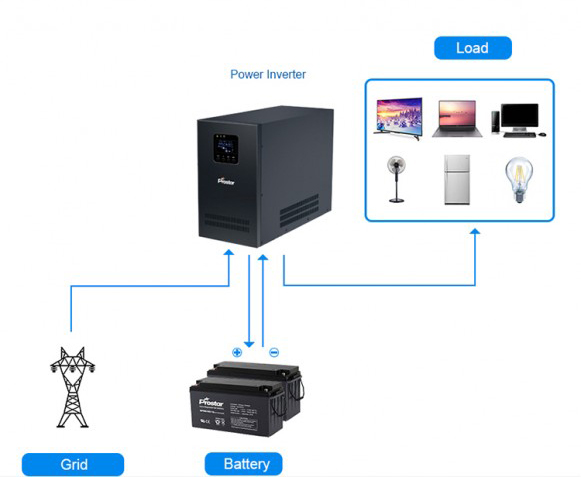 Inverter Details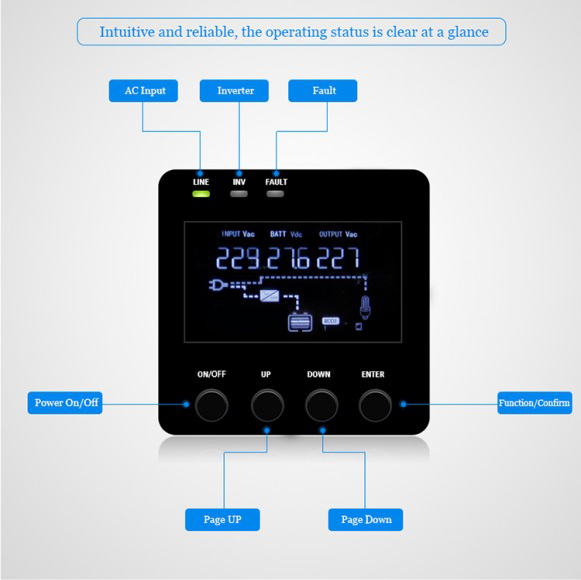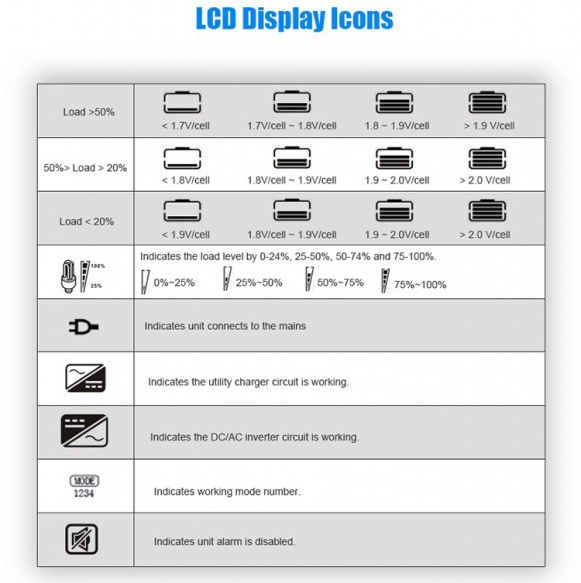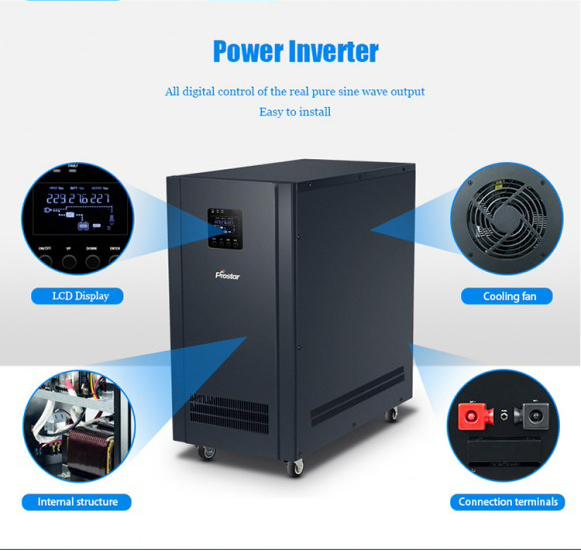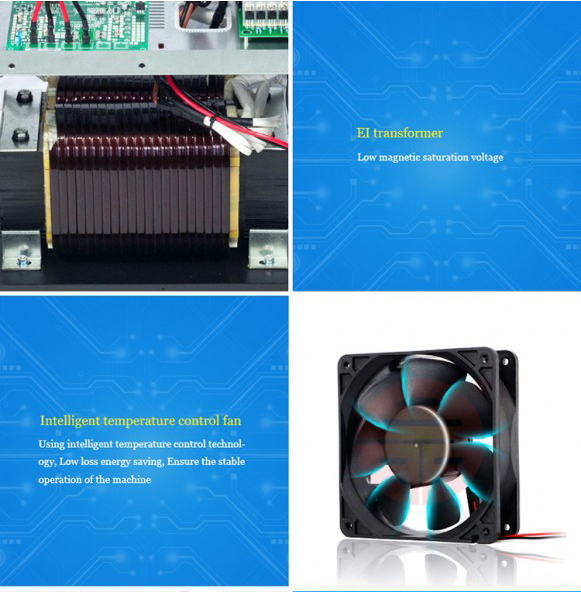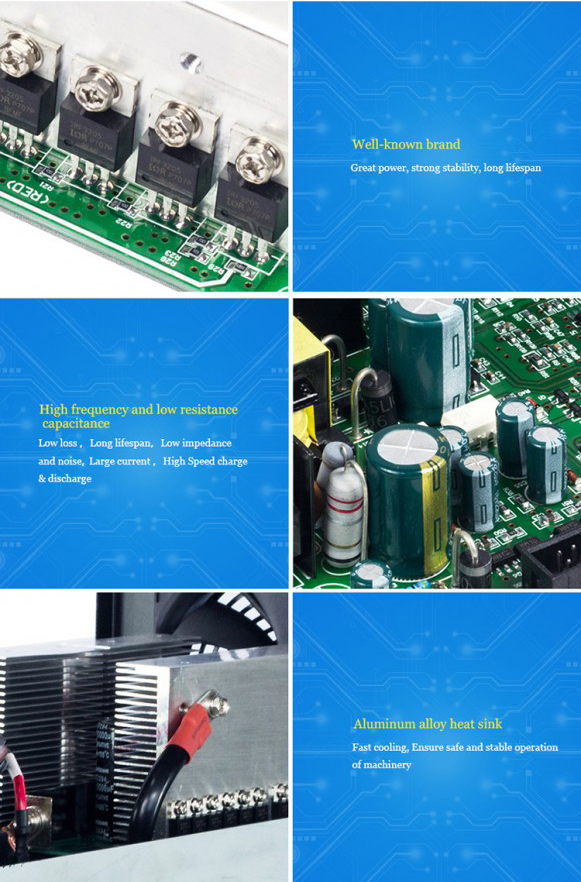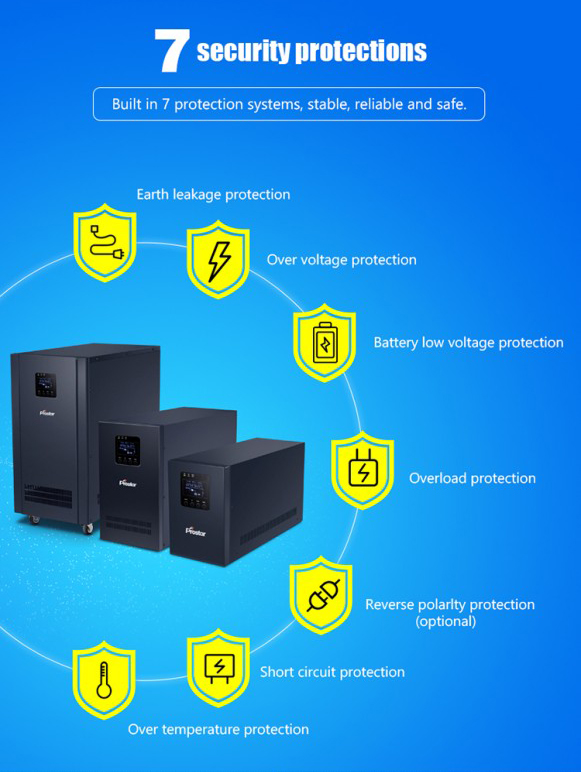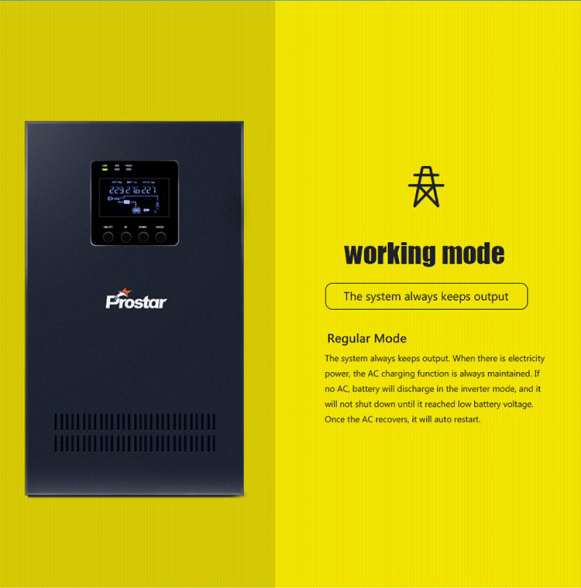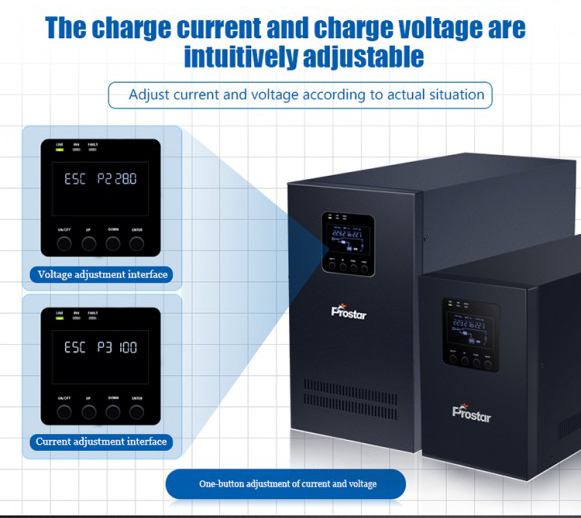 Other Products
The Articles You may Like
Now Become A Partner with Prostar!